WIN! Join the virtual Beaminster Halloween Pumpkin Hunt!
We know that Halloween is going to be slightly strange this year! Many have chosen not to head outdoors this year to fill up their buckets with sweets and treats, so we've given you another opportunity to hunt down some pumpkins – AND stand the chance to win a wonderful Halloween prize in the process! 
How it works:
We've carefully hidden 10 pumpkins throughout this website. Amongst pages and photos, text and tales, your job is to scour the Discover Beaminster website and note down the pages where each of the pumpkins lie!
Once you've found all 10, simply get in touch with us via our Facebook page, or via this website's contact page, and give us your list of 10.  Make sure you include your contact details, so that we can get in touch with you if you've won!
To help you get started, we've given you your FIRST pumpkin. The one below. The pumpkins will look exactly like this one, so don't be fooled by those that are lurking, trying to put you off the scent!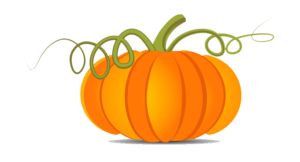 The Rules
Entries close at midnight on Saturday 31 October
All correct entries will be placed into a bag and drawn on Monday 2 November. Winners will be notified next week.
Only 1 entry per person
Winners need to be able to collect their prize from the Beaminster Town Council.
Terms & Conditions apply.
Happy hunting and good luck!